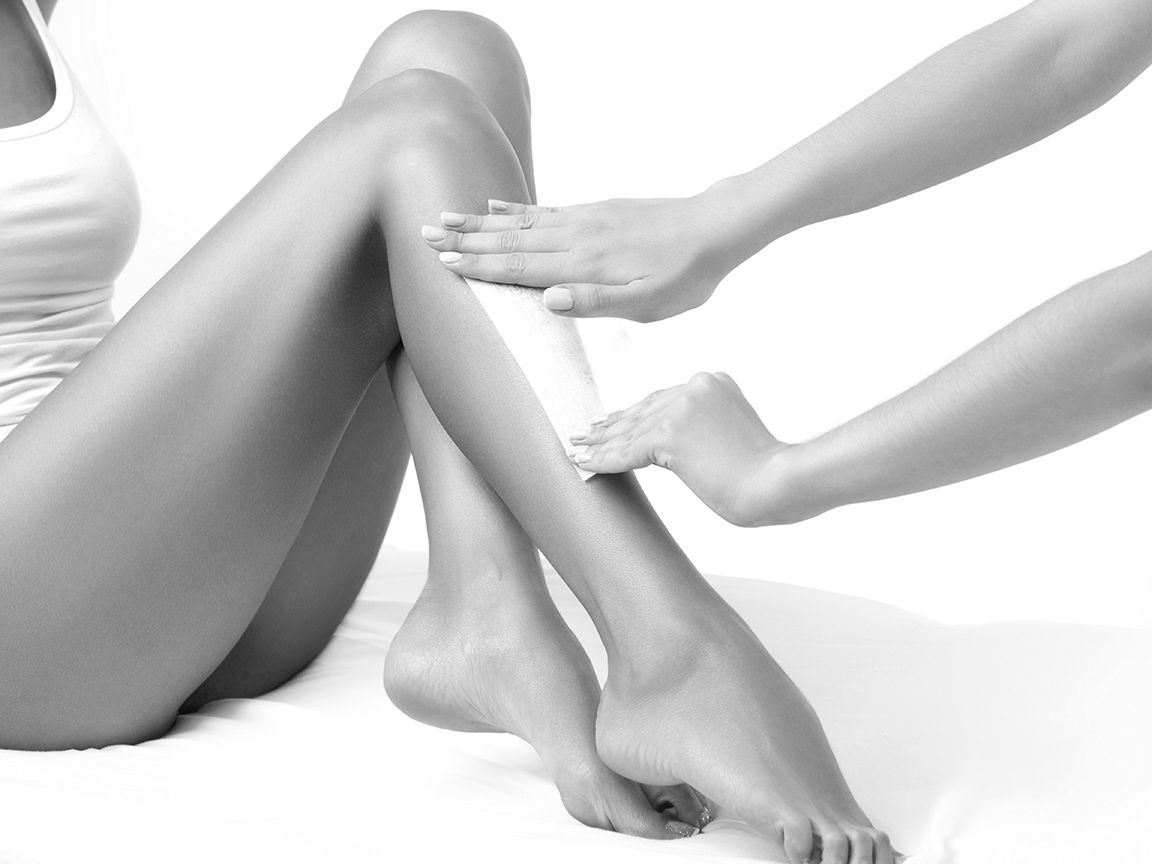 When it comes to body waxing hair removal, One 2 One Spa's specialists will have your skin smooth and hairless. This is hair removal at its absolute finest. Silky smooth from head to toe, your waxing experience is complete at One 2 One Spa – and you will find we are the best option for waxing in Toronto. At One 2 One Spa, our aestheticians use only the top of the line products from the world's most trusted brands, not only making your waxing experience an enjoyable one, but you can also rest assured knowing that you treatment is in the hands of the most luxurious Spa and Salon in the city.
The waxing process at One 2 One Spa pulls the hair from the roots, resulting in smooth skin that lasts. Shaving can result in nicks, cuts, rashes and razor burn, especially on those with sensitive skin. After a waxing treatment at One 2 One Spa, you will find less irritation and itchy sensation due to slower hair re-growth. With a number of different waxing treatment options at One 2 One Spa, there is a treatment that is perfect for you and will have you bikini ready in no time! You will be silky smooth from head to toe.

One 2 One Spa is considered the top beauty salon and spa in Toronto. Our wax and hair removal treatment is one of the reasons why our clients continue to come through our doors. We boast the best products, the best process and the best aestheticians, making for an all-around luxurious and sophisticated experience. For the full experience, pair your waxing treatment with a manicure and pedicure, full body massage, and stop by One 2 One Studio for a new haircut, highlights or hair treatment!
THREADING
In addition to our waxing services – the threading technique is also available. Our skill aestheticians use a cotton thread to remove hair effectively and efficiently.
SUGARING
Our homemade sugary solution does not stick to the skin as much as wax – which results in less irritation and smooth skin. If you suffer from sensitive skin, One 2 One Spa Sugaring treatment is the best choice for you.
BROW SHAPING
Let our aestheticians shape your eyebrows to perfection. Skilled and highly trained, the staff at One 2 One Spa will expertly form your eyebrows to match the contours of your face. Pair our brow shaping with our Brow Tinting or Lash Tinting for a seductive, sultry look.