Located on the shores of Lake Geneva, this prestigious skin care line draws their focus from the unspoiled natural resources of Switzerland. Enjoying a privileged geographic position at the foot of glaciers in the Valais region, Valmont's magic ingredient is its ability to collect pure, gentle and perfectly balanced glacial water. Combining the latest in cellular cosmetic research and their rich history of traditional Swiss medicine, Valmont provides the utmost in anti-aging, hydrating and cell growth skin care, with long-lasting results.
FACIAL TREATMENTS
Complete treatment includes the famous Pure 100% medical grade Valmont face collagen mask. 90 min

Intensive Treatment takes the Complete treatment to the next level of luxury (face collagen), by adding an Urban to Spa moment with a gentle Massage and adding a Vial of Concentrated Active ingredients appropriate to your selected Facial+(vial intensive body ritual) 120 min
RADIANCE | 90MIN | 310 | 120MIN | 450
The perfect solution for gently awakening a bright and even complexion. Improving the texture of the skin while also providing comprehensive anti-aging action, the complexion is evened, radiant and glowing. Age spots are faded and the texture of the skin is refined.
HYDRATION RITUAL | 90MIN | 310 | 120MIN | 450
A moisturizing bath for the skin. Applied with water, the complexion comes back to life and the dermis becomes plump, smoothing wrinkles and dehydration lines. An essential treatment, the hydration ritual leaves the skin as fresh as the morning dew.
ENERGY RITUAL | 90MIN | 310 | 120MIN | 450
A cell renewal booster, this treatment stimulates the skin's energy and cell renewal both of which diminish over time. After the treatment, the complexion is once again fresh and radiant; features are relaxed, and the skin is youthful and fuller.
ANTI-WRINKLE AND FIRMINESS RITUAL
| 90MIN | 310 | 120MIN | 450
With this resolutely anti- wrinkle and firming expert treatment, the skin is lifted and denser. Wrinkles are smoothed, and the oval of the face is more clearly defined.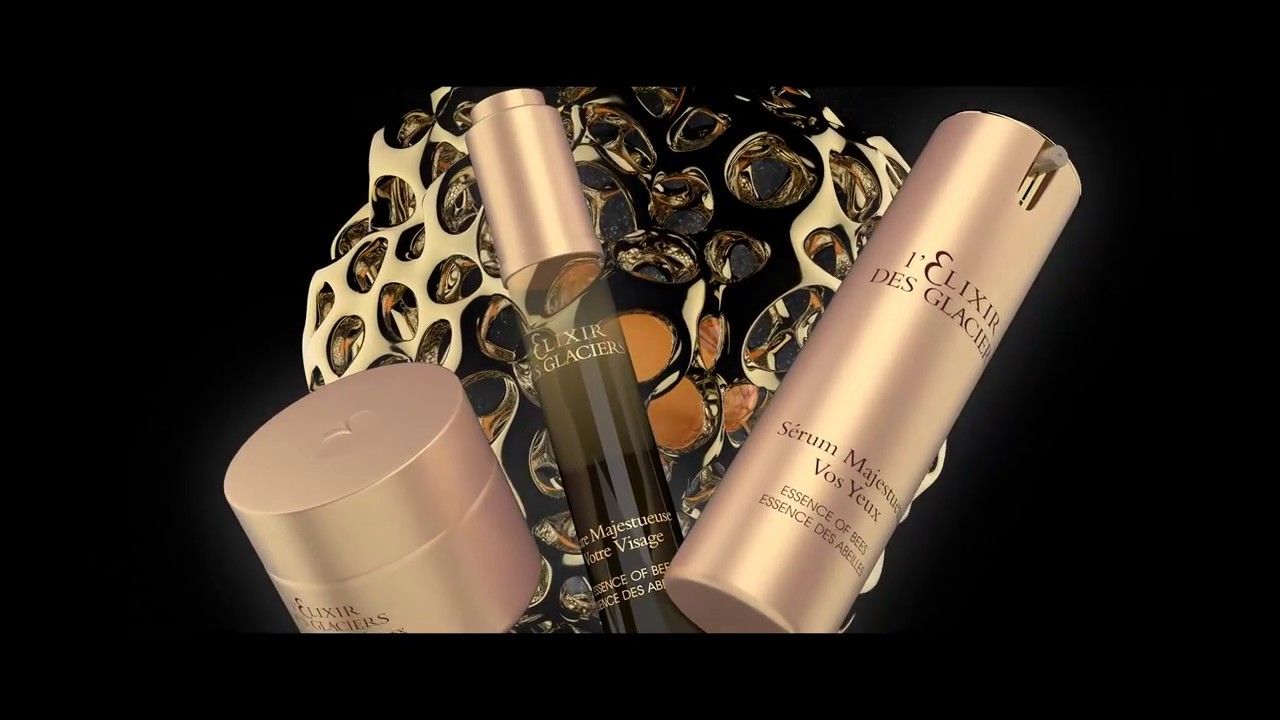 VALMONT ENCHANCEMENTS
EYE COLLAGEN | NO EXTRA TIME REQUIRED | 80

FACE COLLAGEN APRES LASER OR MICRO | 30MIN | 100

NECK & DÉCOLLETÉ COLLAGEN APRES FACIAL,MICRO OR LASER
| 30MIN | 150
BODY EXFOLIATION MAY BE ADDED TO ANY VALMONT FACE OR BODY TREATMENT | 45 MIN | 125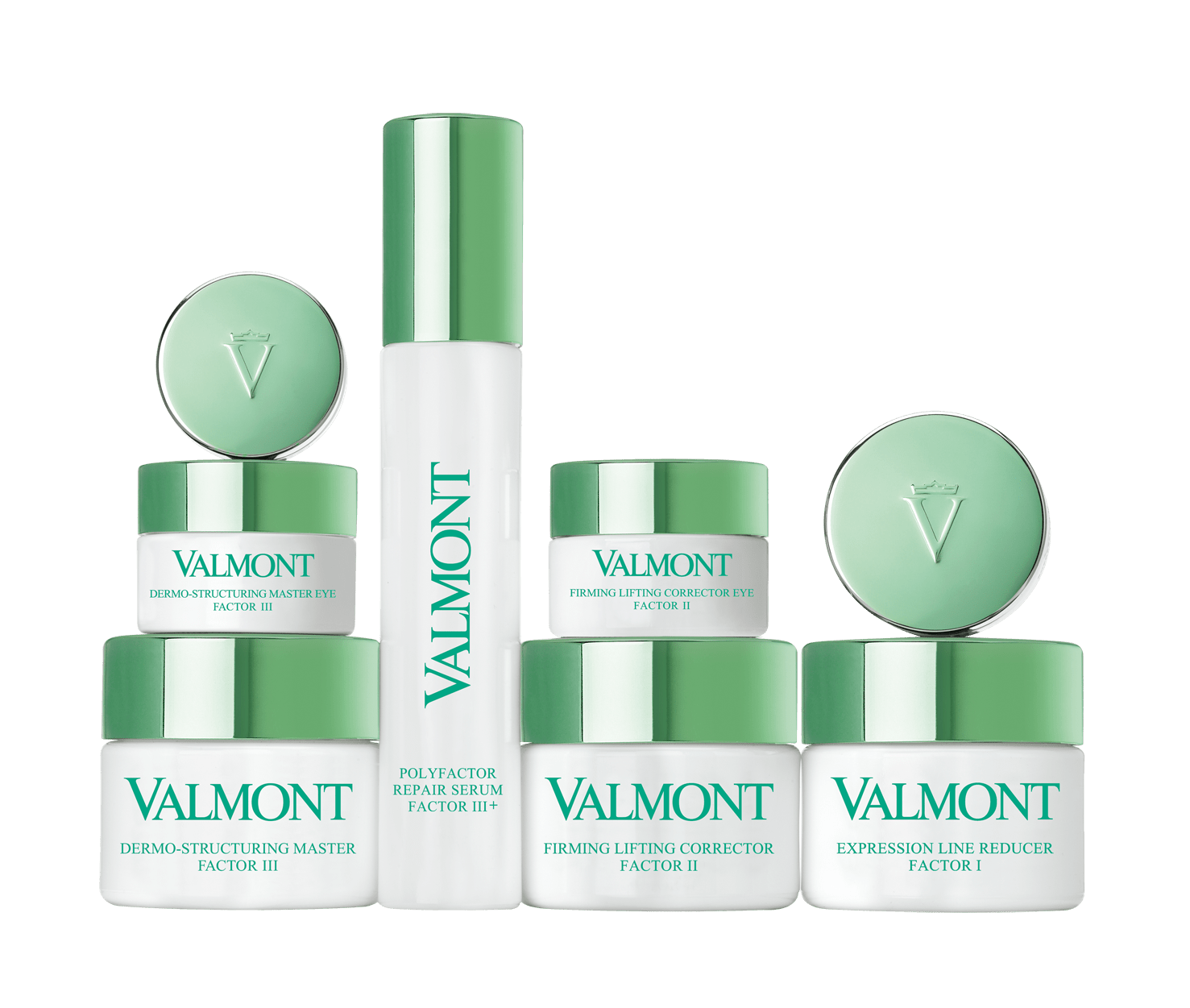 ELIXIR DES GLACIERS EXCEPTIONAL TREATMENTS:
MAJESTIC TREATMENT | 120MIN | 595
Beauty blossoms with this exceptional nourishing, sculpting and remodeling treatment for the face and décolleté. Enjoy the finest technical expertise from our Magicien du Temps and our Elixir des Glaciers products crafted with Switzerland's noblest ingredients in exceptional concentrations. Using 3 different massage protocols to energize, lift and rejuvenate the skin, this majestic treatment features 120 minutes of exquisite pleasure that includes the indispensable fountain of youth, our regenerating collagen mask, for the face, neck and décolleté.
PEAKS OF SLIMNESS SINGLE TREATMENT | 90MIN | 285
*Peaks of Slimness Packages includes 10 treatments, 655. retail value of products (1 D. Solution Booster and 1 C. Curve Shaper) for at home use 3100.
A high performance treatment targeting unwanted curves and cellulite. The skin is firmer and more toned, the contours of the figure are redrawn, and the body feels incredibly fresh and light. This treatment targets the dermis and subcutaneous tissue to deliver visible results from the very first session. It can be used as a kick starter to a slimming regimen, as a firming program after pregnancy or as a weight loss program, by anyone wishing to control the effects of time on their body. A single treatment includes a refined cellular body exfoliation. For maximal results, it is recommended as a package of 10, two treatments per week, with an exfoliation every other treatment. Results may be enhanced with home care as instructed by the service provider.
DETOX TREATMENTS | 90MIN | 285
Taken as a single treatment and utilizing specific gestures and movements to eliminate excess fluids and toxins, the detox body treatment leaves the body refreshed and with a feeling of lightness. Ideal for change of season, jet lagged recovery, and for any occasion to feel refreshed and renewed. Also, includes a refined cellular body exfoliation